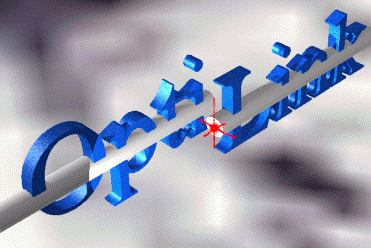 Общество ограниченой отвественности Оптилинк

---
Copyright ООО Оптилинк 1999. All rights reserved.
Содержимое и материалы, опубликованные ООО Оптилинк на этом сайте, могут быть использованы
всеми пользователями этого сайта по своему усмотрению (не противоречащему Российскому и
Республиканскому законодательству) для некоммерческих целей. При коммерческом использовании
ссылка на источник обязательна.


ANY CONTENT OR MATERIALS SUPPLIED HEREUNDER ARE PROVIDED "AS IS", WITHOUT
WARRANTY OF ANY KIND, EITHER EXPRESSED OR IMPLIED, INCLUDING, BUT NOT LIMITED
TO, ANY IMPLIED WARRANTIES OF MERCHANTABILITY, FITNESS FOR A PARTICULAR
PURPOSE, OR AGAINST INFRINGEMENT. IN NO EVENT SHALL INTERGRAPH BE LIABLE FOR
ANY DAMAGES ARISING OUT OF, OR IN CONNECTION WITH THE DOWNLOADING, VIEWING,
USE, DUPLICATION, DISTRIBUTION OR DISCLOSURE OF ANY CONTENT OR MATERIAL
PUBLISHED BY INTERGRAPH ON THE WORLD WIDE WEB AT THIS URL WEBSITE, INCLUDING
BUT NOT LIMITED TO ANY DIRECT, INDIRECT, INCIDENTAL, SPECIAL, PUNITIVE OR
CONSEQUENTIAL DAMAGES, OR LOSS OR CORRUPTION OF DATA. All rights reserved.


Изменено 03-Aug-98 08:30
Copyright (С) 1999 Оптилинк